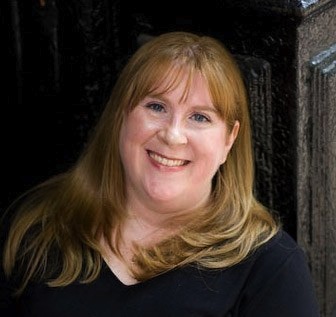 KAREN MACK
Karen is a seven time Manhattan Association of Clubs award winner for vocal performance and song writing as well as for her work with partner in crime, Michael Holland – no small accomplishment, considering that the organization represents hundreds of clubs nationwide and maintains a population of more than 1800 performing, industry, and consumer members. LGNY says "in addition to her sense of humor, she has the kind of voice one longs to hear…her flawless placement, appealing style and dead on performance are electrifying…she'll give you chills she's that good!" and The Village Voice echoes "Mack can sock anything with a rock beat out of the ballpark." She was featured in the premier NYC readings of Stephen Schwartz's newest musical "Wicked", as well as the UK premier of "Brenda Bly, Teen Detective", and joined the London cast of "Build Me A Bridge - The Music of Miller and Hammonds" at the Bridewell Theater in London's West End for a short run January'04.

Always drawn to rich and complex vocal harmony, she spent eight years with Doo•Wa•Zoo, a multi-award winning contemporary a cappella quintet. She was part of the 25th Anniversary Gala for the NY Pops at Carnegie Hall; club appearances include Town Hall, Symphony Space, The Bottom Line, The Fez, The Bitter End, Caroline's, The Supper Club and The Plush Room (San Francisco), and numerous college keggers. Whenever possible, she appears near just about any jukebox with Mr. Holland, shrieking "Crazy On You" like they wrote it and fighting over why it is a professional shortcoming to not be able to name all six original members of Kansas. Karen is signed to the NYC based label Miss Prim Records, and her debut CD "Take That" (produced by Michael Holland, available at cdbaby.com) received top honors from Show Business Weekly as one of the Best CDs of 2002. That was a long time ago. She'll make another one if the head of the record label finishes remodeling his house.
"Like bolt lightning, she electrified the stage from opening to encore… she sounds like a combination of Linda Ronstadt and Stevie Nicks - the perfect vocal instrument for rock, country, and all points in between.
Can this gal sing!" J. Hoglund – Back Stage

2007 MAC Award Nominee for Best Female Musical Comedy
That was also a while back. She is still recognized as female, musical, and funny, and also hopes to place in the top 3 of a Grilled Cheese Invitational next year.