Karen Mack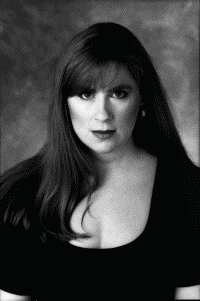 Okay - so here's the long & short of it... I'm originally from Pennsylvania and I enjoyed the mountain greenery there until it was time to toddle off to college - Syracuse University - where I majored in Musical Theater. That educational experience brought me to the following realizations: Cooking with a hotpot in your dorm room is severely overrated and more than a little dangerous in the wrong hands, AND if all the world's a stage, I want to set my own staging, lighting, THE WORKS!!! Seriously, I loved doing theater work - sometimes I really miss it and I still do readings and performances when I can here in the city. It taught me an awful lot about striving for honest emotional connection in your work, taking risks and what makes some choices better/stronger than others. As I continued, though, I really longed for the freedom of expression that writing my own music and performing it brings and so I transferred to Mannes College of Music where I studied jazz performance and composition. I've also studied and worked in stand up, improv, dance, and waitressing/bartending - all the "well rounded" things a true performer needs! And since joining this band, I've been able to do a lot more writing and vocal spontaneity/ improv so I'd have to say that now I feel like I'm on closer path to happiness than ever! One of the great things that a group situation offers is the chance to work with lots of different strengths and experiences combining toward a common goal - you're always teaching each other and you're always learning from each other.

In addition to my work with the band, I've done some developmental vocal work on a children's show by Julie Gold (of "From A Distance" fame) and Dan Clancey. I'm a session singer with Street to Penthouse Music and I sing backup for Lina Koutrakos, an amazing rock/blues diva (and good friend)!

In fact, on December 17 & 18 you can see me with Lina. Wednesday we'll be at the Fez (Great Jones & Lafayette) in Manhattan at 10:30pm. And Thursday Lina is having her CD release party & show at Downtime (32nd St. off 8th Ave).

Other particular fave performers of mine (outside of the realm of a cappella since there's just too many there to mention!) :

The New York Voices (and all solo work by Peter Eldridge and Lauren Kinhan)
Peter Calo (an AWESOME guitarist & songwriter - catch him wherever & whenever you can, you won't be sorry - email me if you're interested in info!)
Dave's True Story (Dave Cantor on guitar and Kelly Flint on vocals - top notch singing and songwriting- again, email me for info)
Lennie Watts (cabaret singing sensation and one of the funniest people I know - maybe you saw him on Rosie O'Donnell ?)
Melissa Etheridge, Alannis Morissette, Tori Amos and most of that rare breed of female singer that is more concerned with what they have to say than how much vocal technique they use to say it!
And, of course, BABE - you can't beat a polite little pig with a good heart!
Click on Babe to hear him speak.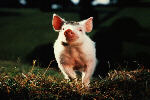 You can E-Mail Karen at Karen@doowazoo.com.

---
---